Before becoming a church, we were just a group of friends with a common love for Christ.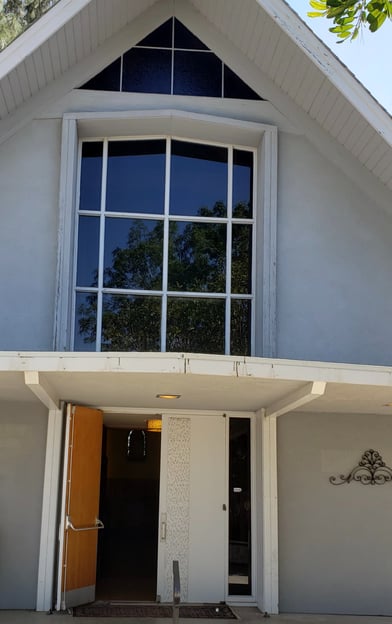 Before becoming a church, as just a group of friends with a common love for Christ, we gathered in the beautiful backyard garden at the home of some friends of ours in Santa Ana, on the Feast of Christ the King in November 2019. Father Gianni Passarella celebrated Mass and we spent the day sharing feelings and thoughts about founding a new church. That was our first step.
Holy Angels Independent Catholic Church held its first Mass two months later, on January 19, 2020, on the Feast of the Baptism of Jesus at Holy Trinity Church, in Long Beach. The Ordinary of the Ecumenical Catholic Communion Diocese of California, Bishop Armando Leyva, presided and our designated Pastor, Father Gianni Passarella, concelebrated.
A few months later, we formulated our mission statement as follows: "As an independent Catholic community, we invite ALL to experience and share God's unconditional love." Everyone is welcome here, regardless of denomination, marital status, race, language, sexual identity or gender status.
Since then, while living through a time of pandemic, we have written and ratified our Constitution, completed the necessary legal steps to become an incorporated entity, confirmed Registered Members and elected our first Parish Council, raised a budget, leased this beautiful facility, and we have been engaged in real ministry together, as a parish church, spreading love with prayers and charity throughout the world.
Today, we have the joy to celebrate in our beautiful church-home, where all are welcome and invited to join us as we walk along the path Jesus indicated and so celebrate an ancient faith for a new day.