We are always available to celebrate Baptisms for all who seek.
In Baptism, we become a member of Christ, a child of God, and an inheritor of the Kingdom of Heaven. Baptism initiates us into the Church community and begins our journey towards becoming one in God.
We celebrate Baptisms in our chapel or wherever the ceremony is desired to take place. Please, contact us--we love do to Baptisms!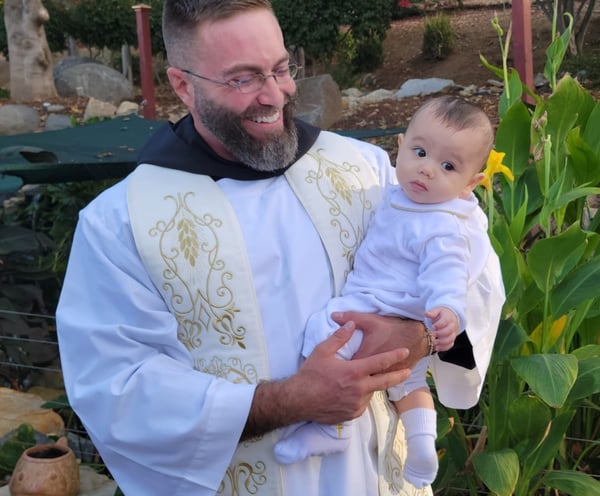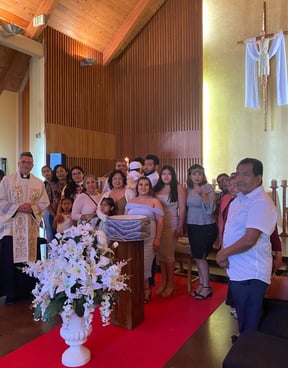 "Whoever believes and is baptized will be saved."
Mark 16:16