We support a clerical team that is diverse and which embraces a servant's ministry.
All our clergy are validly ordained priests and deacons who meet the guidelines for ordination or incardination in compliance with the Ecumenical Catholic Communion Constitution and statues, and have valid faculties by the Ordinary Bishop of the California Diocese. We affirm that ordained ministry is open to all the baptized. Our clergy are male and female, married, single and celibate, straight and LGBTQ.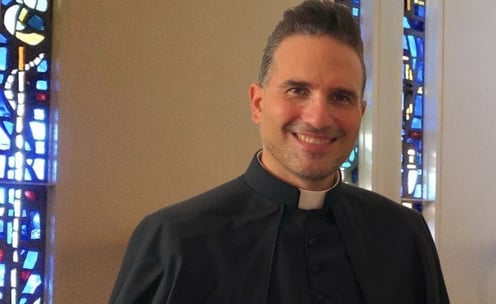 Our Pastor, Rev. Fr. GIANNI PASSARELLA is an ordained Catholic Priest incardinated in the Ecumenical Catholic Communion Diocese of California. He holds a Research Doctorate of Theology from Rome (Pontifical Theological Faculty and Pontifical Institute of Spirituality Teresiamum, 2010) and a Masters in Biblical Studies from Milan (Theological University of Northern Italy, 2012.) He has authored many books in Italian, English and Spanish, that have been a source of inspiration and guidance for thousands of people throughout the world.
Father Gianni deeply treasures immersing himself in relationships with the people from all walks of life and being open to new experiences; he encourages others to do the same. Most importantly, he believes that we need to develop a deep spiritual connection to God, especially through the celebration of the Sacraments in the Catholic Liturgy.
Email: holyangelsoc.pastor@gmail.com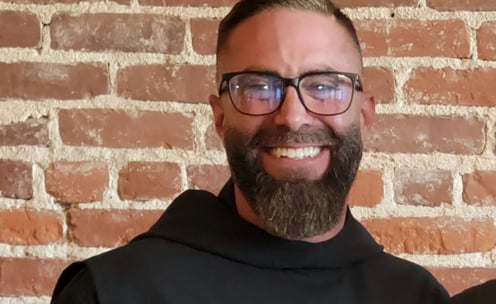 Our Confessor, Rev. Fr. JACOB MUNHOZ is an ordained priest, member of Spiritual Directors International and also holds a Master of Arts in Marriage and Family Therapy. He is a Licensed Marriage and Family Therapist (LMFT #129932) and works as a clinical psychotherapist in private practice.
Fr. Jacob is also a student and teacher of contemplative spirituality and is canonically vowed solitary. He facilitates prayer and meditation groups and gives lectures and retreats on those and related subjects.
A favorite pastime is paddle boarding on the bay with his two rescue dogs.
Email: frjacobmunhoz@gmail.com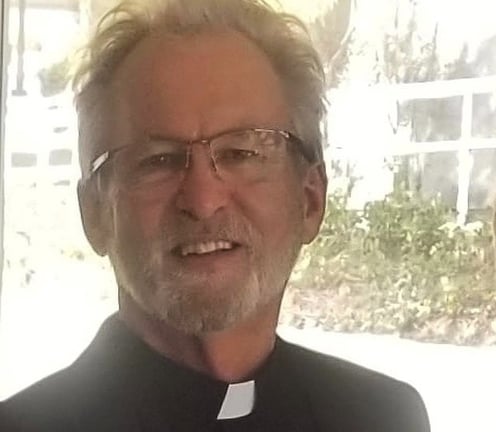 Deacon MIKE MITCHELL was a lifelong Protestant and converted to Catholicism in his mid-sixties. Having spent his life in the business world, he answered the call to ministry and was ordained to the Holy Order of Deacons on Saturday November 6, 2021.
Deacon Mike's passion in ministry is empowerment of the laity to be the hands, feet and heart of Christ in the world. He stands in awe of the ministry of a good and loving God who wants the very best for his people, yet he believes Christ often comes to us through each other in day-to-day living.
Email: mamitch@pachbell.net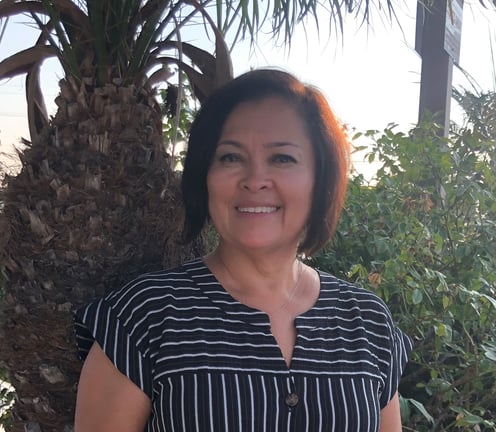 Candidate Deacon LOURDES TALAMANTES is a cradle Catholic who as an adult has come to embrace the richness of Catholicism at a deeper level. She is in awe of the incredible compassion Jesus had for the disenfranchised members of the community. He gave voice and value to those who had none. Her desire is to embody that part of Jesus.
She is passionate about serving God with her whole self so that she can help people discover and realize their God-Given potential through Jesus Christ. She believe that God created all human beings in His image and to that end, she honors the physical and spiritual needs of all persons and that every person should be treated with love, respect, and dignity.
Email: ladylourdes2015@gmail.com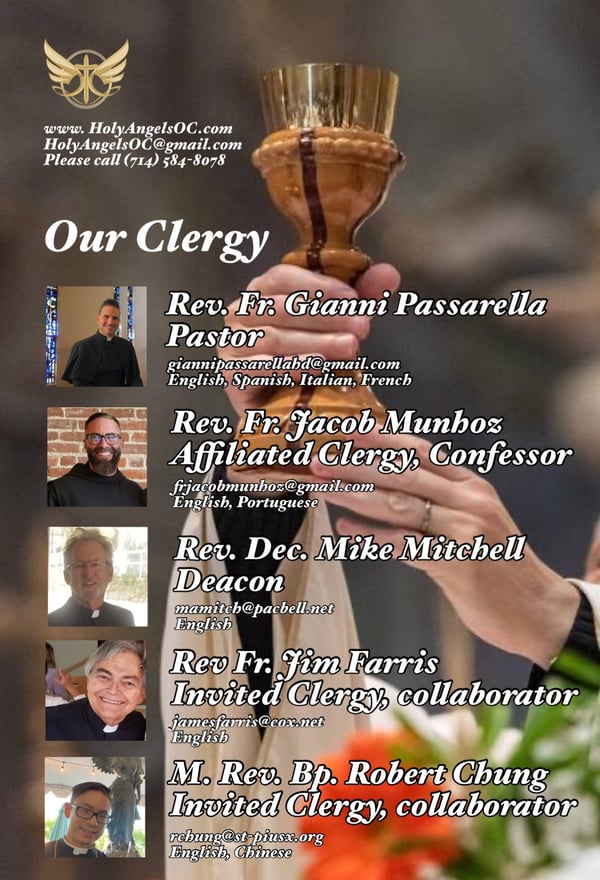 "Come after me, and I will make you fishers of men."
Mark 1:17